Cosmetic Dentistry in Danville & Chatham
It's time to get the beautiful smile you've always wanted.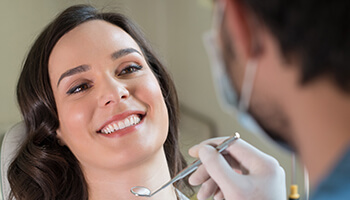 So many different factors can make you unhappy about your smile, and if you want to feel good about your appearance, you need a great looking smile. Danville Dental Associates offers a number of cosmetic dentistry care choices.
If you wish to schedule a cosmetic dentistry appointment, please contact our office. We see patients from Danville, Chatham, Martinsville, South Boston, and surrounding Virginia communities, as well as Yanceyville, Reidsville, Eden, and communities in North Carolina just south of Danville. To make our services more obtainable to our patients, Danville Dental Associates has established the Danville Dental Discount Program which offers discount of 10% to 20% off all dental services.