Meet Your Dentist Dr. Hessler
Andrew J. Hessler, DDS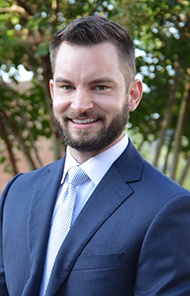 Dr. Andrew J. Hessler is originally from Wooster, a small college town in Ohio. After graduating from Wooster High School, Dr. Hessler went on to receive a Bachelors of Science in Biology from Denison University in 2012. He was introduced to the dental field via his Grandfather (a recently retired Virginia dentist of 50 years!) and gathered experience of his own by volunteering in a free clinic in his hometown. After volunteering and interning for a year, he was accepted to The Ohio State University College of Dentistry - graduating in 2018.
Dr. Hessler has thoroughly enjoyed his time with our practice and continues to look forward to all that Danville has to offer. After having lived two years in the River District, he is as interested as ever in both the region's history and it's bright future! In 2019, Dr. Hessler was appointed by Danville City Council to the River District Design Commission - a seven member board which reviews architectural changes, planning, and development downtown. In 2020, Dr. Hessler also became a member of Danville's Riverview Rotary Club and was also elected onto the Board of Directors for the Danville Historical Society.
While quite the move coming from Ohio, he is happy to be much closer to his grandparents here in Virginia and is joined by his fiancée, Dr. Hartline. In their free time, they enjoy staying active and will commonly be found out on the trails or catching all the newfound activity downtown. Dr. Hessler's hobbies include auto racing, weekend travels, and weightlifting.