Dental Checkups & Cleanings – Danville, VA
Detecting Oral Health Problems In Their Early Stages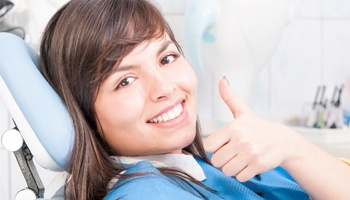 At Danville Dental Associates, we know you would rather spend your time anywhere else but the dentist office. But the truth is, regular dental checkups and cleanings are an important part of maintaining good oral health. The American Dental Association advises that patients see their dentist in Danville twice a year. We may suggest additional visits if your dental needs require it. In most cases, however, our doctors will be happy to see your smiling face every six months. Our team at Danville Dental Associates are ready to help you take the first step toward preventive care. Between gum disease, tooth decay, plaque and tartar buildup, and more, let us address any oral health problems you may have while they're in the early stages. Contact us today to schedule an appointment!
What Happens During a Typical Dental Checkup?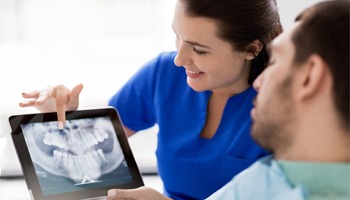 While visiting us for your regular dental checkup, our dentists and hygienists will first and foremost, make sure you feel welcome and comfortable. Then, we will begin to perform a thorough examination of your teeth, gums, and mouth. This is important, as we will be checking not only for tooth decay and gum disease, but we'll also be checking any restorations or existing dental work for damage and assessing your bite alignment.
During your checkup, you will also receive a thorough oral cancer screening. Because early detection is vital in successfully treating this disease, we will examine your lymph nodes in your head, neck, and jaw, looking for any visual signs or pain, tenderness, and flexibility.
To better determine any oral health problems, we may suggest digital x-rays to get a better look. This will allow us to see any problems that exist below the gum line and cannot be seen with the visual eye.
What Happens During a Typical Dental Cleaning?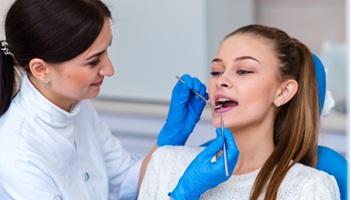 Apart from the checkup portion of your visit, you will also leave our office with a clean and healthy smile thanks to our dental hygienists who will give your teeth a proper cleaning. Using specialized tools, they will remove any plaque and tartar buildup that brushing and flossing often miss. This will help to eliminate any chances of gum disease. In addition, they will polish your teeth, giving them that beautiful shine! This removes residue and creates a healthy look and feel that'll have you walking out the door smiling ear to ear.
You can also expect at the end of your cleaning for our dentists and hygienists to offer some tips and advice on how to improve your oral health, so make sure to listen, and don't be afraid to ask questions!