Sleep Apnea Therapy in Danville & Chatham
Sleep apnea is one of the three most common sleep disorders. Unfortunately, the wide range of symptoms make it difficult to accurately diagnosis sleep apnea, and many patients remain undiagnosed or misdiagnosed for years. At Danville Dental Associates, we offer a wide range of dentistry services, and that actually includes sleep apnea screenings and therapy. Dentists have years of advanced training and experience in the way the oral and facial structures interact, including the airway. While you may not think of visiting one of our offices for sleep apnea therapy, we may actually be the best option for you. Call our team to find out more or schedule a sleep apnea consultation in one of our five Danville and Chatham office locations.
Want to learn more? Buy "Stop Snoring: Restful Nights and Better Days Ahead" By Dr. Chris Payne
What is Sleep Apnea?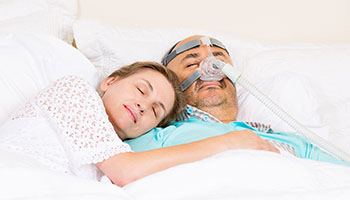 Sleep apnea is a common sleep disorder affecting millions of US adults each year. Apnea is the cessation of breathing for ten or more seconds at a time during sleep. While anyone can experience a few apnea incidents during the night, patients who suffer from sleep apnea may experience hundreds or thousands of these apnea events during a single night. There are two main types of sleep apnea, obstructive and central sleep apnea. The less common type is central sleep apnea, and it occurs when the brain fails to signal the body to inhale during sleep. The more common form of sleep apnea is obstructive sleep apnea. As the name suggests, this form of apnea occurs when the airway is blocked during sleep. More advanced medical treatments may be necessary for patients suffering from central sleep apnea, but for those patients with obstructive sleep apnea, a comfortable, portable, custom oral appliance from our dentists may provide adequate relief, allowing patients to rest peacefully, breathe deeply, and sleep soundly.
Warning Signs of Sleep Apnea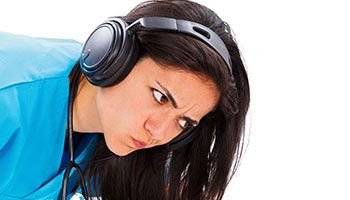 Because the side effects and warning signs of sleep apnea are so varied, many patients suffer from sleep apnea for years before a diagnosis is made. If you experience any combination of the following symptoms, you may want to seek diagnosis for sleep apnea:
Risk Factors for Sleep Apnea
Some patients are at a higher risk for sleep apnea than others, so it's even more important that you let our team or a trusted sleep doctor know right away if you experience any warning signs of sleep apnea. The most common risk factors for sleep apnea include:
Neck circumference greater than 17 inches for males or 16 inches for females
High blood pressure
Body mass index greater than 35 kg/m2
Greater than 50 years of age
Males are much more likely to suffer from sleep apnea
Treating Sleep Apnea
If you are diagnosed with sleep apnea, you will have several choices for treatment. The most common sleep apnea treatments include:
CPAP systems – continuous positive airway pressure is one of the most common treatments for sleep apnea. It uses a forced air machine to move air into the nose and mouth, keeping the airway clear during sleep.
Oral appliance therapy – oral appliances shift the jaw forward to place pressure on the throat and keep the airway clear, allowing patients to breathe deeply during sleep.
Combined Treatment – for some patients, a combination of CPAP and oral appliance therapy offers adequate results. The CPAP system uses a nasal only mask to force air into the nose and an oral appliance to shift the jaw and keep the airway clear. This combined therapy can improve comfort for patients who have difficulty adjusting to CPAP treatments and allow patients to sleep deeply.
Your Sleep Apnea Consultation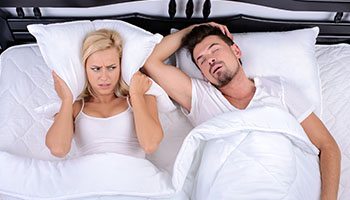 During your sleep apnea consultation with our team, we'll begin by walking you through a questionnaire to help you determine whether or not you should proceed with sleep testing. If we determine you are likely to be suffering from sleep apnea, we'll work with a trusted sleep doctor to conduct a sleep test. If you have already been diagnosed with sleep apnea but find yourself unable to adjust to CPAP treatment, we can begin creating a personalized treatment plan using an oral appliance or combined therapy.
Sleep Apnea Therapy Form