In-House Clear Aligners by Danville Dental
Get the Beautifully Straight Smile You Deserve…
Were you not able to get braces as a child, or did you have braces years ago, and your teeth have started to shift? Does your retainer need a little TLC, or has it been lost for years? Would you love to straighten your teeth now, but the thought of getting metal braces as an adult is enough to make you avoid treatment altogether?

That's a lot of questions, we know, but they all revolve around the same basic problem: crooked and crowded teeth. For years, dentists have been able to provide a more cosmetically-friendly treatment with Invisalign, but now, our office is ready to offer something even better: Clear Aligners Orchestrated by Danville Dental.

With them, you can get the perfectly straight smile you've always wanted without having to sacrifice your daily appearance, plus you'll even save money while you do it! How does it work? Read on to find out more about this exciting new treatment you can only get here!
How It Works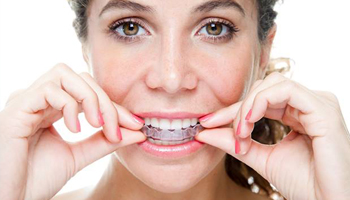 Similar to Invisalign, our clear aligner system works by using a series of custom-made active retainers to gently shift the teeth in the most discreet and comfortable way possible. Each aligner is designed to slightly move the teeth towards their proper positions, and after a patient has worn the entire series, they should see a beautifully straight smile in the mirror. The aligners themselves are practically invisible when worn, and a patient can even take them out whenever it's time to eat or brush.
What makes this treatment so special is that we're actually able to make the aligners ourselves, in-house, with the use of a 3D printer. We are one of the first offices in Virginia with the technology and expertise to do this. For patients, this results in a faster turnaround time for their treatment and a significantly lower cost.
Made Just For You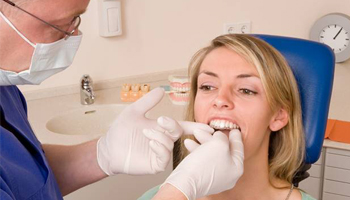 While the treatment itself is amazing, the process to create it is just as interesting! In order to make a patient's aligners, we'll start by taking a digital impression. This process involves no messy and odd-tasting dental putty, and in just a few minutes, we can produce a fully 3D digital impression of your teeth while you sit and relax in the chair.
With this impression, we'll design your treatment plan, and from there, we'll feed this plan to our 3D printer to create physical models of how your teeth should look at each phase of the shifting process. The plastic used in the aligners will then be formed around these models to make sure they fit great and move your teeth in the most efficient way possible.
Normally, this fabrication process would need to be done by an outside lab, which adds quite a bit of time and expense. Now, we can do everything right here in the office, helping you get the results you want even faster while keeping more money in your pocket!
Come See Us!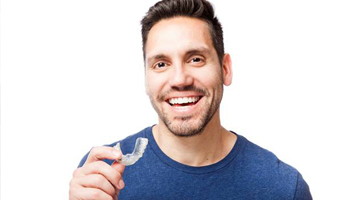 At Danville Dental Associates, our team of doctors offer an extensive array of orthodontic expertise, and because we have multiple doctors at each location, you'll be able to get a 1st, 2nd, and 3rd opinion without having to leave the chair! With our new clear aligner system, you can finally get the treatment you need at a price you can easily afford.
To learn more about this treatment and see if it's a good fit for you, we invite you to schedule a FREE consultation at the Danville Dental Associates location closest to you. We'll take a 3D impression of your teeth and show you how we can improve your smile, and you'll also have a chance to see how our 3D printing technology works.
To schedule your FREE consultation, contact us today.