Life-Changing Invisalign in Danville
For All Your Orthodontic Needs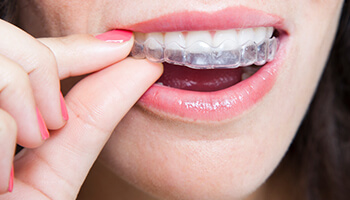 Do you have uncorrected alignment problems along your gum line? Problems with misaligned teeth can lead to further complications, as teeth are more likely to shift, form cavities, and harbor bacteria. While you may want to fix your teeth, you may be reluctant to do so as metal braces can give even the most professional adults an immature appearance.
Danville Dental Associates offers Invisalign's clear aligners as an alternative solution for people who wish to avoid the look and feel of traditional orthodontic braces. Invisalign® works as a series of custom-designed, durable plastic aligners that gently shift your teeth into place. Every two weeks, you exchange the current set with the next in the series. Since the aligners are made of clear, smooth plastic they are both virtually invisible and very comfortable. The length of your treatment depends on what you need corrected, but the dentist should be able to tell you the amount of time you will need. In general, correction with the Invisalign clear braces system should take less time than traditional metal braces. What's more, Invisalign aligners are removable for eating, brushing, flossing, or that special event when you would rather not be wearing braces.
Correct These Oral Alignment Issues: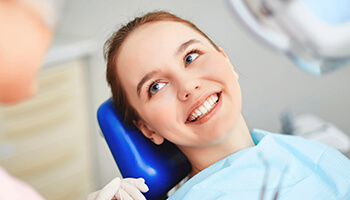 Minor to moderate alignment problems.
Gaps or spaces between teeth.
Overbites, underbites, and crossbites.
Crowding.
Contact our office to schedule your consultation appointment to determine if you qualify for the Invisalign® system. Dr. Chris Payne, a certified Invisalign® provider, is ready to assist you in achieving the smile you've always wanted without the hassle of braces.
To help with the cost of dental care, Danville Dental Associates participates with Virginia Medicaid and offers third party financing through CareCredit. We also have a new program called the Danville Dental Discount Program giving patients 10% to 20% off all dental procedures, including orthodontic treatment. Contact us today to schedule your consultation appointment at Danville Dental Associates!