Cost of Dental Implants – Danville, VA
New Teeth for the Right Price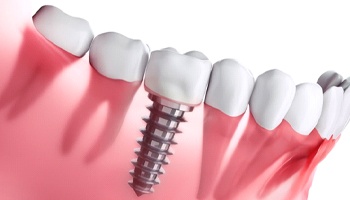 Once you've decided to get dental implants in Danville in order to replace your missing teeth, you'll want to figure out the final cost before you do anything else so that you can design your budget accordingly. If you schedule a consultation with Danville Dental, we'll take all the different factors into account – the number of teeth missing, the stages of treatment, and so on – before creating an estimate that you can feel confident working with!
Types of Dental Implants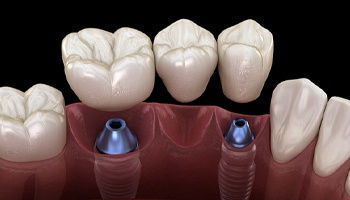 The price of your procedure depends largely on how many dental implants you need to get. If you only have one tooth missing, then you'll obviously only need one dental implant as well as a crown. It's when you've lost multiple teeth that careful considerations need to be made. Are three or four teeth in a row gone? If so, two implants and a dental bridge can fill the empty space. Have you lost your entire upper or lower arch? You'll likely need dentures supported by four to six dental implant posts. All of these treatments naturally have very different costs.
What are the Stages of Dental Implant Treatment?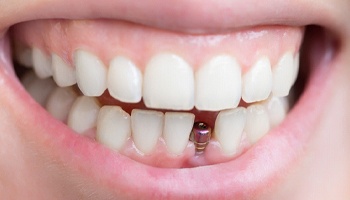 When figuring out how much you'll need to pay for dental implants, you need to keep in mind that you'll need to pay for each stage of the process. Some patients will need bone grafting, periodontal treatment or other procedures meant to ensure that their mouths and jaws are healthy enough for successful dental implant surgery. Speaking of which, the process doesn't end with the dental implants being surgically inserted into the jaw; later down the line you'll need to have an abutment placed, and after that you'll finally receive your prosthetic tooth or teeth. We'll let you know what you'll need to pay at each of these stages.
Are Dental Implants Worth the Investment?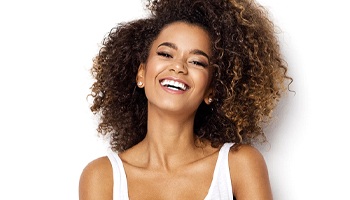 On paper, dental implants seem more costly than other forms of tooth replacement, but over the long term you'll find that they're a worthwhile investment. Implant-retained prosthetics look and feel like natural teeth, and because the implants can last for a lifetime when well-maintained, you'll be enjoying your new smile for a long time. Also, dental implants are better for your oral health in the long run; they prevent bone loss in your jaw, and in turn that ensures that your teeth won't move out of alignment. Misaligned teeth are harder to brush and are more prone to damage and cavities, so implants may help you avoid additional costly treatments in the future!
Does My Dental Insurance Cover Dental Implants?
Most insurance carriers don't cover the dental implants themselves, but they might cover some other steps of the process. For example, they might pay for the crowns, bridges or dentures that will be supported by your implants, or they may cover periodontal therapy and other treatments meant to improve the health of your mouth before the surgery. Review your plan and see what benefits you're entitled to. We're happy to help make sure the care you receive is affordable. If you don't have insurance, talk to us about other options, like our Danville Dental Discount Program.