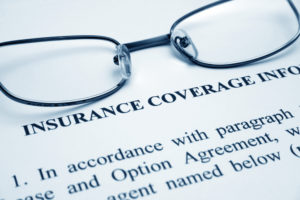 As the year comes to an end, you likely have a number of things on your to-do list. Holiday gatherings, travel, and work obligations. The last thing you need may be another thing added to this end of year checklist, but do yourself a favor and add a visit to the dentist. At the end of the year, dental insurance coverage resets, and some benefits are lost unless you use them. An end of the year dental appointment is a great opportunity to talk to your dentist about insurance benefits you may want to use before the new plan year.

Make Use of Yearly Maximums & Paid Deductibles
Most dental insurance plans have annual maximums and/or deductibles. Maximums are the limit on the amount of coverage an insurance plan will provide each year. A deductible is the minimum patients need to pay out of pocket before receiving dental insurance payments for specific treatments. We'll review both your insurance provider's maximum coverage and your paid deductible to help you plan for treatment and save money. For instance, if you've already met your deductible but haven't exceeded the plan maximum, it might be a good time to invest in a procedure you've been putting off. If you've almost met your maximum, but need an advanced procedure, we may be able to extend treatment over the current plan year and into the next to make the most of your benefits. Each patient's insurance plan and treatment needs are different, and the dentist will create a personalized plan to make the most of your insurance coverage and keep you smiling.
Avoid Increased Costs
When a new plan year begins, dental insurance providers often raise premiums and make changes to coverage. Before any of these changes occur, it may be a good idea to take care of any dental treatment you've been putting off. In most cases, your benefit coordinator will be able to tell you about any changes you should be aware of in the coming year, so give them a call to find out more.
Use Your Premiums
Most dental insurance plans cover preventive maintenance 100%, so the monthly premium you pay is almost entirely used to cover preventive dentistry costs. Make the most of these payments by visiting the dentist at least twice a year for preventive dentistry checkups, teeth cleanings, and other general dental care.
Prevent Additional Dental Damage
Seeking treatment for dental damage and decay in the early stages is always best for your oral health, but it is likely the best way to maximize insurance coverage as well. The more advanced the dental treatment, the less coverage is provided. For instance, most insurance plans cover preventive care at 80 to 100%, but restorations like dental crowns are covered between 20 and 50% on average. Keeping your smile healthy with regular preventive care means you'll likely receive a greater amount of insurance coverage.
Meet the Danville Dental Associates
With five convenient office locations and a team of experienced dentists, hygienists, and dental assistants, the Danville Dental Associates are here to help whenever our patients need us most. If you want to learn more about your dental insurance coverage or use up your 2017 benefits before the end of the year, contact us to schedule an appointment. We'll be happy to review your policy and help you maximize available coverage to ensure your smile stays whole, healthy, and beautiful.