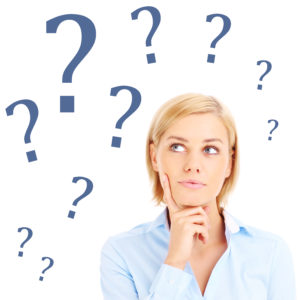 Are you ready to say goodbye to your crooked smile and hello to a set of teeth that makes everyone around you jealous? Invisalign in Danville is a fantastic way to nudge your pearly whites into their proper places. When you visit your dentist to talk about getting clear braces, may feel more confident if you prepare some questions ahead of time. Here are a few things you should ask before you make a commitment to Invisalign:
How Does Invisalign Work?
Teeth are attached to the rest of your body via ligaments, which means they're able to move very small distances at a time. Invisalign uses clear thermoplastic aligners to apply gentle pressure to your teeth, gradually repositioning them into their proper places.
Since Invisalign uses advanced scanning technology to design your new smile, you may be able to see a preview of the final results before you decide to straighten out those teeth.
How Long Will My Treatment Last?
On average, Invisalign takes about 12 months to complete its work, making it faster than braces. However, it's important to keep in mind that every case is different. Depending on how far your teeth need to move, your treatment could last less than or more than a year.
How Often Will I Have to Visit Your Office?
Your dentist in Danville will want to keep a close eye on your treatment's progress, so you can expect to have an appointment every four to six weeks or so. These are the perfect time to talk about any concerns you have — or simply to rave about the results that you may start to see after just a few months. The appointments don't take a lot of time out of your day. In many cases, they only last about 15 minutes.
How Much Will It Cost?
Invisalign typically costs a bit more than traditional metal braces. However, your insurance might cover at least part of the cost of your treatment, so it would be a good idea to call your coverage provider before your appointment. If your policy won't help you pay for your smile makeover, you can ask your dentist if they accept credit or if they offer a payment plan.
How Will Invisalign Affect My Daily Routine?
With typical braces, you have to be careful to avoid certain foods that might get stuck in the braces or damage them. That isn't a concern with Invisalign because you can remove the aligners while you eat. However, you'll still have to be careful to keep the aligners clean. Plus, you'll need a bit of self-discipline to wear them for the recommended amount of time each day.
Invisalign can transform your smile, boost your confidence, and improve your oral health. Be sure to ask your dentist plenty of questions so you can begin your treatment as a well-informed patient.
About Danville Dental Associates
The team of skilled dentists across Danville Dental Associates' five locations is pleased to provide for the oral healthcare needs of folks in the community. If you have questions about Invisalign, we want to talk to you! Please contact one of our offices or make an appointment so we can chat.