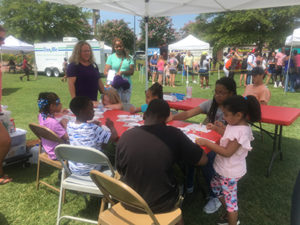 The Children's Festival is an annual day celebrating children and their families. It's a day filled with games, activities, demonstrations, food and more!
A Popular Tradition Continues
The event was held on June 16th, 2018. Continuing a popular tradition, Danville Dental Associates brought an assortment of tiny animals and critters to paint. The tiny paintables are made by the staff from leftover dental cement used for making impressions. Recycled product means nothing goes to waste and everyone has a great time painting!
Hot,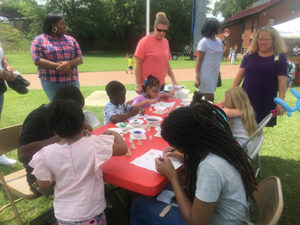 but Amazing Day
Even though the day was extremely hot, we hosted over 130 painters at our tent. Thank you so much for making our day awesome! We are looking forward to seeing everyone again next year!
An extra special thank you to our staff who volunteered: Teresa Cook, Marty Goins and Joshua White.