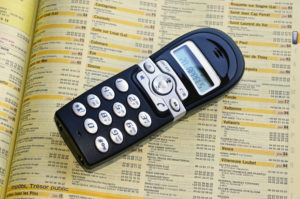 Are you on the hunt for a new dentist? Research supported by the National Institute for Health shows that moving residences or changing jobs may be among the primary reasons that patients leave a dental practice. Others may leave because they are dissatisfied with how they are treated or the quality of care they receive. Regardless of the personal reasons behind your search, knowing how and where to look for a new dentist can be confusing or overwhelming. However, don't worry – that is why we have put together some tips below on what to look for and how to find a quality dentist in Danville.
How to Find the Right Dentist
People look for different characteristics and skills when choosing a new dentist. However, following these four points can help guide your search:
Think About What Type of Dentist You Need – Step one should be to consider your dental needs. Do you want a dentist who specializes in cosmetic dentistry, a pediatric dentist to treat your kids, or a family dentist that can see your aging parents, your spouse and your children all under the same roof?
Do Your Research – State dental board tracks patient claims against dentists. Visit your state board's website to make sure the dentist you are considering does not have any suspicious claims filed against them.
Find a Dentist with a Good Reputation – Read online reviews to learn about past experiences – both positive and negative – patients have had with a dentist. Better yet – ask a friend or neighbor! Their first-hand knowledge and personal experience can help support your search.
Characteristics of a Quality Dentist
The definition of "quality" can be subjective and change from person to person. However, some common signs of an excellent dentist include:
Flexibility – Finding a dentist that offers flexible hours and scheduling outside of the typical 9 to 5, Monday through Friday window is important to many people with busy schedules.
Short Wait Time – A good dentist values your time and does his or her best to be punctual.
Comfortable Environment – If the dentist's waiting from seems unclean or unwelcoming, it may not be the best place to have someone examine your mouth.
Gets to Know Patients – Dentists that truly care about their patients often try to relate to them and remember their past dental treatments, which can create a more positive experience at the office.
Follows up – A good dentist follows up with a phone call days or weeks later to check how you are feeling and to make sure the dental treatment and recovery was successful.
At the end of the day, what is most important is choosing a dentist that you feel comfortable with and trust to take good care of your teeth. Following these tips should help you achieve that goal and start a lasting positive relationship with your new dentist!
About the Practice
Since 1976, Danville Dental Associates has provided quality dental care to generations of patients in the community. As their reputation has grown over the years, so has the size of their practice – Danville Dental Associates now has five convenient locations led by eight knowledgeable dentists throughout Danville and Chatham, Virginia. Their expert team can be contacted via their website or by calling the office at 434-822-0500.