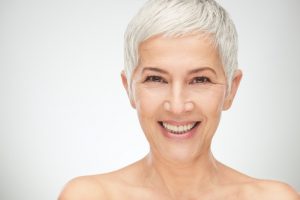 Being able to eat any type of food you want or speak coherently can easily be taken for granted. However, when you're missing any of your teeth, you're quickly reminded of the importance of each of them in maintaining your normal functionality. One way to restore your lifestyle is with dental implants in Danville, but how much do they cost? Is the process worth the investment? You'll find out as you continue reading.
The Value of a Dental Implant
One of the reasons a dental implant is so integral to your oral health is that it restores the tension at the jawbone level necessary to maintain new bone growth. This is accomplished by a titanium post being surgically inserted beneath the gumline.
By mimicking the natural tension that your teeth roots create and fusing with the jawbone, the dental implant helps to prevent more tooth loss and it also serves as a sound foundation to support the rest of your facial structure.
More Reasons to Consider a Dental Implant
Bone loss is not the only problem facing people with missing teeth. There are three other major issues that could arise, which include:
Tipping – The health of your teeth relies on a reasonable degree of tension being applied from each other. Thus, when a tooth is missing, the ones adjacent to it can begin to tip (lean horizontally) in a natural effort to restore the missing tension. The result can be malocclusion (bite problems).
Super Eruption – Patients can also suffer malocclusion from a condition called super eruption, which is when the tooth either above or below a missing tooth extends beyond the gumline in search of the lost tension.
Bacterial Infection – Another possible side effect of the above conditions is a bacterial infection from the teeth unseating from the gums and leaving them more susceptible to debris and bacteria seeping beneath the gumline.
With a dental implant and final restoration (crown, implant-supported bridge or dentures), the above issues can be averted.
How Much Will a Dental Implant Cost?
The dental implant process is highly customized, and before the procedure starts, your implant dentist carefully considers the condition of your oral and overall health, your current bone density and other factors that will determine your eligibility for an implant. Because such a methodical approach is taken, the dental implant procedure has an overall success rate of nearly 98%.
To get an accurate quote, then, you'll need to visit a local implant dentist to receive a full examination. The above-mentioned criteria will be evaluated to determine what your specific needs are, and based on that assessment, you'll be given a price.
In general, dental implants can range in cost from $3,000 to $4,500 to replace a single tooth, but to remove the guesswork, simply reach out to your local implant dentist to schedule a consultation.
About the Author
Dr. Thomas J. Payne earned his dental degree from the Virginia Commonwealth University School of Dentistry, and he has since gone on to provide the best in competent and compassionate dental care. He helps his patients regain the lives they once had with dental implants at Danville Dental Associates, and he can be reached for more information through his website.