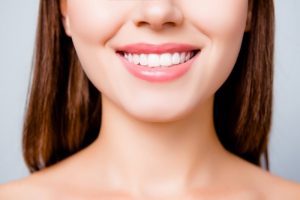 Bright, white teeth are everywhere; every advertisement you see on television or in a magazine, every photo you see online, it seems like you see nothing but perfect white teeth. However, you may not feel that your smile is quite as bright and dazzling. Could teeth whitening be your solution? Here are some ways professional teeth whitening in Danville can make you feel like smiling.
Boost Your Confidence
When people have yellow or stained teeth, they tend not to show their teeth when smiling, which can come off as unfriendly or lacking confidence. Professional teeth whitening enhances your appearance, and with it, your self-esteem. Patients with whitened teeth tend to become more confident and outgoing. It helps you feel less guarded and more at ease with yourself, which really helps during a big date or an important presentation.
Make a Strong First Impression
According to the American Academy of Cosmetic Dentistry, almost half of all people remember a person's smile most of all after meeting them for the first time; it makes a strong impression and makes you seem friendlier and more trustworthy. It also draws attention away from wrinkles such as frown lines, making the first impression even more positive. When you meet with a potential employer, a bright smile can make a warm first impression that sets the tone for the interview.
Get Results Fast
One advantage of professional teeth whitening over take-home whitening kits is that it can give you results instantly. Using a whitening kit can be effective, but it takes weeks to obtain results. Professional whitening gives you results during a single visit to the dentist. Why take the slow road when you can enjoy life with a happier, healthier smile today?
Look On the Bright Side
When you smile, endorphins in your brain are released, which can make your body feel happy even when you aren't. In other words, a simple, genuine smile can change your mood for the better. After getting your teeth whitened, the boost in confidence makes it easier to smile more often, which in turn can help you have a much more positive outlook on life.
For anyone wishing that they could be more confident with their teeth, professional whitening just may be the solution.
About the Practice
At Danville Dental Associates, a team of eleven knowledgeable dentists offer a wide variety of services for patients of all ages. The practice focuses on patient comfort above all else and covers everything from dental emergencies to cosmetic dentistry services such as teeth whitening. The doctors care about the health as well as the appearance of your teeth. To learn more about the services offered, contact them at their website or at (434) 822-1332.