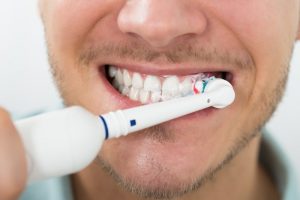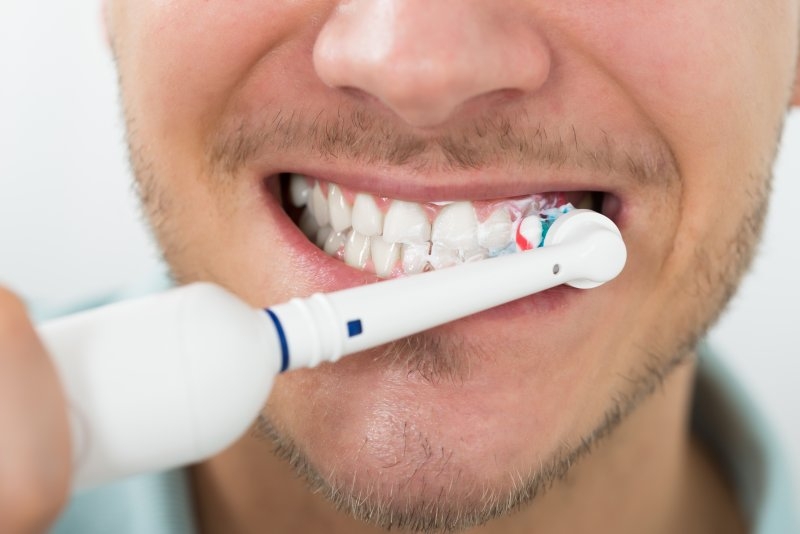 It seems like every time you go to the store, there are more and more types of toothbrushes to choose from. From fancy rotating heads to different softness levels of bristles, there are more choices to make than ever before. How can you possibly select the right one for your teeth? Fortunately, a dentist in Danville is here to help make the whole process a little less confusing.
What to Look For
There are a few qualities that you should make sure your new toothbrush has, including:
Soft bristles. Most dental professionals will agree that the softer the bristles, the better. This is because harder bristles can be rough on the enamel, or the outer layer of your teeth. When the enamel is worn down, you are more vulnerable to not only cavities, but sensitivity as well. Hard bristles can also irritate your gum tissue, causing them to bleed easily. In addition to choosing a soft-bristled brush, be sure to use a gentle technique when brushing. Brushing more vigorously will not do a better job at removing plaque.
Comfort. Whatever size and shape is most comfortable for you, go with that one. The most effective toothbrush is one that easily fits in your hand and allows you to reach all your teeth.
Manual or Electric Toothbrush?
The age-old question. Recent research has determined that electric toothbrushes do a better job at removing plaque, but manual toothbrushes still come with their advantages, like:
Portability. Manual toothbrushes take up less space and are easier to pack into a carry-on bag when you're traveling.
Accessibility. When the time comes to replace your manual toothbrush, you can easily find one in just about every grocery store or pharmacy.
Cost. Manual toothbrushes are much cheaper than electric ones.
Electric toothbrushes come with benefits as well, including:
Automatic timers. Most of us don't brush our teeth for the full recommended two minutes. Many electric brushes let you know when you have brushed for that length of time.
Easier to hold. People with dexterity issues such as arthritis may have an easier time holding an electric toothbrush.
More child-friendly. Electric brushes are more likely to feature your kid's favorite cartoon character, building a positive association with brushing for them. In addition, many of them sing songs that make brushing more fun.
No matter which brush you pick, the important thing is that you use it twice every day. If you're still having trouble deciding, ask your dentist which brush would best benefit you.
About the Practice
At Danville Dental Associates, we have a diverse team of eight expert dentists. We have five convenient locations open in Danville and Chatham, VA, where we provide comprehensive care to patients of all ages and backgrounds. To learn more about which toothbrush is right for you, contact one of our dentists on our website or by calling (434) 799-8825.