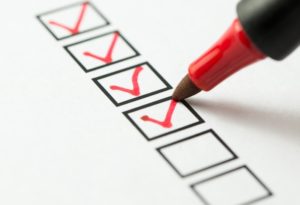 Dental implants in Danville are one of the most popular restorative treatments among patients because they have countless unique benefits to offer, including acting and feeling like your natural teeth. Whether you're missing one or all of your teeth, this advanced procedure has the ability to give you back your confidence and enhance your daily quality of life by replacing the entire structure of missing teeth, including the roots! Read on to learn five qualities that could indicate that you're a good candidate for dental implants.
Healthy Gums
The best support system for your dental implants, just like with your natural teeth, is your gums. These protective tissues are the foundation of your smile, and if they're not healthy, it could cause them to recede, bleed, or become inflamed, ultimately ending in dental implant failure. If you experience any issues with your gums right now, you may require treatment before you're eligible to schedule your implant placement.
Committed to Your Oral Hygiene
Without good oral hygiene, your natural teeth can be at risk of being lost, which is why it's important to also regularly brush and floss when you have dental implants. To keep your gums from being infected and affecting the health of your implants, it's important to brush twice each day for at least two minutes, floss every day, and rinse with antimicrobial mouthwash every day. Even though your restorations can't get cavities, a gum infection could be bad news for your new smile.
Sufficient Jawbone Support
One of the most crucial parts of the dental implant procedure is osseointegration. This is when the posts naturally fuse with your jawbone, creating a strong bond that keeps your restorations from wavering and prevents jawbone deterioration. If your bone isn't dense enough because you've been missing teeth for some time and it hasn't received the stimulation necessary to stay strong, you may require a bone graft before you can start the implant process.
Free of Chronic Disease
Autoimmune diseases and certain medical conditions, such as diabetes, HIV/Aids, and rheumatoid arthritis can impact your body's ability to heal after your implant surgery. That's why it's important to either be free of these conditions or have them under control before going in for surgery. Without a healthy immune system, there is a higher chance that your implants don't successfully fuse with your jawbone.
Don't Excessively Drink or Smoke
Studies have shown that bad habits, such as excessive drinking or smoking or chewing tobacco products, increase your risk of implant failure by limiting blood flow to your mouth and slowing down the healing process. Over time, drinking alcohol can also lead to bone loss, which can weaken the foundation of your dental implants.
Even if you don't meet all of these criteria right now, it doesn't mean that you're not a good candidate for dental implants in Danville. The best way to get on the path towards becoming one is to visit your dentist for a consultation to find out what you can do to get a completed, natural looking and feeling smile.
About the Author
Dr. Jeffrey Clifton is a skilled implant dentist with several decades of experience under his belt. He is an active member of professional organizations, such as the American Dental Association, and has completed countless hours of advanced education specializing in dental implant placement and restoration. He is passionate about helping his patients feel more confident by restoring their smiles and enhancing their ability to eat and speak with ease. For questions or to schedule a consultation, visit Danville Dental Associates' website or call 434-822-0500.