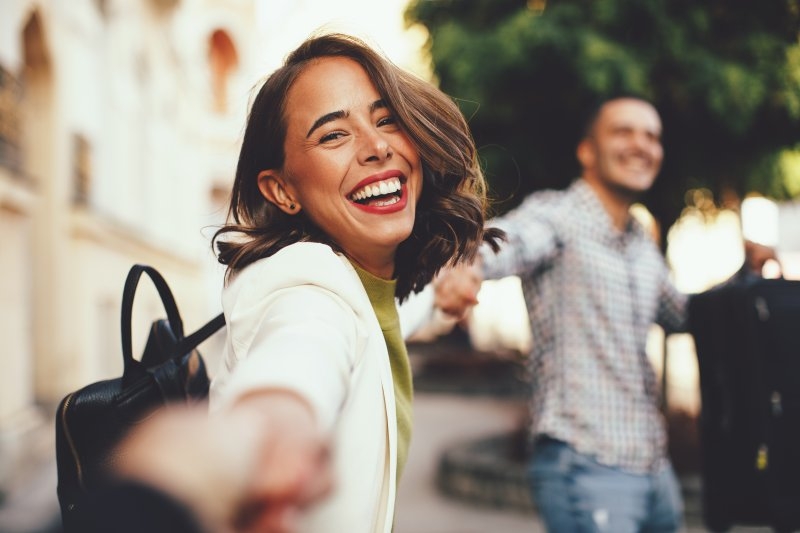 Today, dental implants are a state-of-the-art, high-quality, extremely effective solution to tooth loss. In fact, according to the American Academy of Implant Dentistry, roughly 500,000 are placed annually! Despite its popularity, there is still an alarming amount of misinformation out there. To set the record straight, here are five common dental implant myths, busted!
#1. Dental Implants Are Only For Seniors
Did you know that 69% of adults between the ages of 35 and 44 are missing at least one permanent tooth? So, it's safe to say that dental implants aren't just for old people. After all, one of the major benefits of this modern tooth-replacement option is that there are no age restrictions – you can get them whether you are 15 or 105!
#2. Everyone Will Be Able to Tell If I Have Dental Implants
Sure, dental implants were once incredibly obvious and obtrusive. After all, researchers believe materials like seashells and animal bones were originally used! Fortunately, this solution for patients missing one, a few, or an entire arch of teeth has come a long way since then. Today, they are custom-made from strong titanium and tooth-colored porcelain to create an exact replica of your missing tooth. The result? A flawless, full, life-like smile.
#3. Getting Dental Implants Is Painful
Thanks to powerful anesthetics and a helpful list of aftercare instructions, the procedure (and the recovery process!) are not as cumbersome as you might expect. During your appointment, the numbing agent will keep you completely comfortable, so there is no pain and only a slight pressure at most. Once you're back at home, cold compresses, salt and water rinses, and over-the-counter pain relievers will help manage your discomfort.
#4. Dental Implants Are Extremely Expensive
At first glance, dental implants seem to come with the highest price tag. However, it is important to consider the overall cost, not just the initial one. After all, dental implants last 20+ years with proper care, don't require frequent adjustment appointments, and are the only tooth replacement option that preserves your facial structure. So, in the long run, they are the best option for your smile and your wallet.
#5. I'll Have to Give Up My Favorite Foods With Dental Implants
This couldn't be further from the truth! Thanks to their unparalleled durability and high-quality materials, dental implants don't come with an extensive list of food restrictions. In fact, even sticky and chewy foods aren't off the table! Just make sure to exercise caution (like you do with your natural teeth).
Now that those myths are busted, you can move forward with the right information! So, if you are struggling with tooth loss, contact your dentist to see if you are a candidate for dental implants.
About the Practice
Danville Dental Associates began in 1976 with a simple mission: to provide the highest quality dentistry. Over four full decades later, patients can enjoy the same world-class care at five convenient locations. So, whether you are overdue for your biannual checkup and cleaning or ready to rebuild your smile from the ground up with dental implants, you can find everything you need through our doors. If you would like to learn more about dental implants or are interested in scheduling an appointment, visit our website.