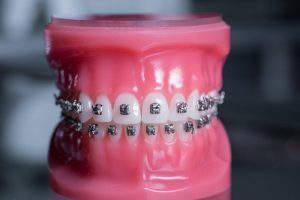 Every year, millions of people in America choose to undergo treatment for straighter teeth. The idea of wires and brackets isn't necessarily the most exciting one, and this is the reason a lot of people decide to go with clear aligners as an option. While they have helped many, there are some who are actually better suited for traditional braces. Keep reading to learn the four reasons why your Danville orthodontist might suggest them as a better option for you.
Four Reasons Why Braces Might Be a Better Option for You
Everyone's dental situation is unique, and the best person to help you figure out what treatment option makes the most sense for you is ultimately your dentist. If you want a straighter smile but aren't sure which route to go, here are a few significant positives about traditional braces for you to consider before you start the conversation:
Braces Will Never Get Lost
If you tend to have a proclivity toward misplacing things, you're not alone. One of the greatest things about braces is that you can never lose them. Unlike clear aligners, you'll never be removing them from your teeth. Braces are also a great option for people who travel frequently, as they can't get left behind. Plus, you won't have to worry about your child accidentally tossing their aligners in the trash bin after forgetting that they wrapped them in a napkin while they were eating.
Complex Cases Pair Better with Braces
Your dentist is the professional who can ultimately determine which treatment your smile will benefit the most from. However, it is still important to be aware that there are certain situations, such as severe gaps or significant bite issues, when clear aligners just won't cut it.
Treatment Time Is Quicker
If you've been wanting a straighter smile, you probably wish you could see results "like yesterday," as the saying goes. In the case of aligners, although they're harder to spot, the treatment time takes longer. This is because the pressure is focused on the upper part of each individual tooth, rather than the entire tooth as it is with braces. With braces, your orthodontist has more control over the ability to shift and align your teeth quicker.
You Have Options!
A century ago, when braces were first invented, they came in one color… silver metal. Nowadays there are plenty of options to choose from. Whether you're looking for something more discreet, such as enamel colored brackets, or bright neon-colored ones for the kids, there is truly something for everyone.
If you're ready to take a step toward straighter teeth, talk to your dentist about traditional braces to see if they're the best option for your smile.
About the Practice
The team of experts at Danville Dental Associates takes great pleasure in helping their patients receive the smiles of their dreams through straighter teeth. Whatever your specific needs are, their combined skills and years of training make them the best choice for your orthodontic treatment. They are dedicated to ensuring that everyone they care for feels at home and comfortable at any of their six locations in Danville and Chatham. Are you ready to talk about enhancing your smile? Book a consultation online or call (434) 799-8825, and our team can help you find the location nearest to you.