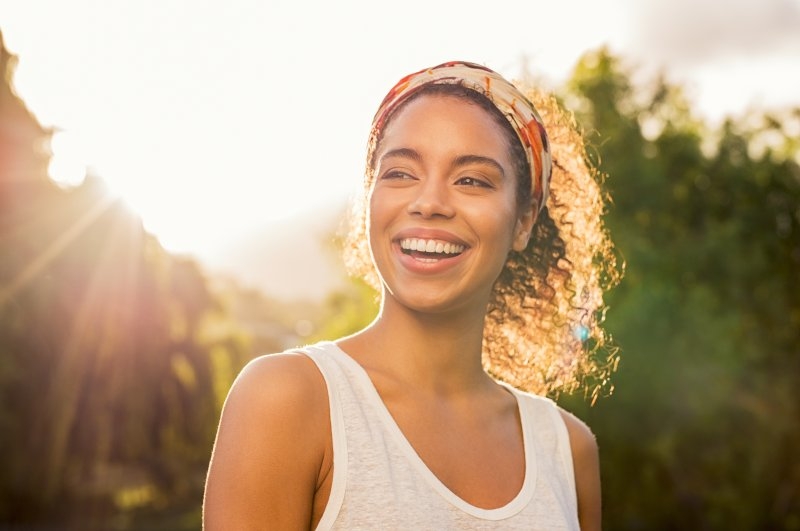 Your family has been waiting all hear for this time to arrive. You have all sorts of fun plans. You're able to take a few more days off work, you are looking forward to spending time out in the sun, and you may even have a family getaway to the beach planned. You don't want to put a damper on the season because you're dealing with dental problems. Here are some summer oral health tips from a dentist in Danville so you can keep your smile safe!
Excellent Oral Hygiene
If you aren't maintaining an excellent oral hygiene routine, you can't expect anything to go right when it comes to your oral health. Be sure that you are brushing twice and flossing every single day. Rinse your mouth with mouthwash to keep your mouth extra fresh. Schedule regular cleanings and checkups with your dentist to ensure that everything is in good shape.
Go Easy on Sugar
When the weather is warmer, you may be more tempted to reach for a sugary ice cream cone, sports drink, or soda. Having these treats on occasion doesn't usually cause too many problems, but if you are having them too often, your smile could be in trouble. This increases your risk of developing tooth decay, periodontal disease, and other oral health issues. You certainly don't want to spend your vacation in the dental chair getting work done.
Drink Water
It is important that you stay hydrated, and the best thing that you can drink is water. This liquid is necessary for your entire body to function properly. Tap water is even better because it contains a natural mineral known as "fluoride." This helps to protect your teeth from developing cavities. Fluoride is especially beneficial for young children because their permanent teeth are still developing.
Don't Use Your Teeth as Tools
You use your teeth to chew your food, keep saliva in your mouth, and smile. They aren't made to rip through stubborn packaging, munch down on ice cubes, or bite your fingernails. You could end up with a broken or fractured tooth. In the end, you should only use your teeth for their intended purpose.
Use a Mouthguard
Spending time outside staying active is essential for your overall health, but it can put your teeth at risk. You don't want to end up with a knocked-out or broken tooth. To keep your smile safe while out on the field, you can significantly reduce your risk of hurting your smile.
Don't forget about your smile while you are enjoying your summer. By using the tips listed above, this will be a season to remember!
About the Practice
At Danville Dental Associates, there is a team of skilled and passionate dentists offering a full range of dental services. They offer high-quality oral healthcare to patients of all ages in an easy-going, yet professional atmosphere. To learn more about keeping your smile healthy or to schedule an appointment visit their website or call (434) 822-0500.