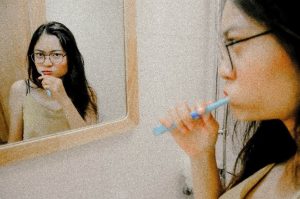 A healthy smile is a happy smile! Your oral health matters greatly, and maintaining a clean mouth plays a large role in your whole body's wellness. But when it comes to practicing oral hygiene, there are a few mistakes that you should be careful not to make. Keep reading to learn more from your dentist in Danville about five common blunders that you should steer clear of when it comes to taking care of your pearly whites.
1. Only Brushing Once Per Day
Dentists strongly encourage their patients to brush their teeth twice a day—once simply isn't often enough! When plaque is left at the gumline it can cause inflammation, and if left untreated, the gum tissue can actually begin to peel away from the root of the tooth. This can even lead to tooth loss! But brushing twice a day with a soft-bristled brush can help you to avoid this.
2. Ignoring Your Gums
Your teeth are important, but so are your gums! And neglecting them will often lead to problems that affect your teeth, including advanced gum disease. Be sure that you're gently brushing your gums as you brush your teeth. Also don't forget to floss daily—flossing helps you clean hard-to-reach spaces in your mouth that your toothbrush can't access. Dental floss sticks or a Waterpik are also effective alternatives to traditional dental floss.
3. Going Overboard with Whitening Products
There are many available products like whitening toothpastes, strips, and rinses that claim they'll give you a gleaming white smile. But you should exercise caution when using these products, as overusing them can lead to hypersensitivity, enamel abrasion, and other problems. Turning to your dentist for teeth whitening is usually the safer and more effective option.
4. Rarely Replacing Your Toothbrush
The American Dental Association suggests changing your toothbrush every 3 to 4 months. Over time, your brush's bristles become frayed, broken, and unable to effectively clean your teeth. If you've recently been sick, it's also wise to replace your toothbrush, as germs can sometimes lurk between the bristles and reinfect you. You might also consider what type of brush you're using when it's time to pick up a replacement; electric toothbrushes have been proven to clean more effectively than manual brushes.
5. Brushing Too Hard
Brushing your teeth too hard can actually be just as damaging to them as not brushing them at all! Overbrushing or using a hard-bristled toothbrush can wear away your gum tissue, which won't grow back on its own. This can also lead to increased tooth sensitivity. A possible solution for treating this issue is a gum graft; but brushing properly can help you avoid this entirely!
Even if you brush and floss every day, it's all for nothing if you're making critical errors that hurt your pearly whites. That said, knowing what pitfalls to avoid and how to properly care for your smile can ensure its lasting health and beauty.
About the Practice
Danville Dental Associates is proud to serve the dental needs of patients and families in Danville and the surrounding area. They are pleased to offer an impressively wide range of available services including preventive, cosmetic, restorative dentistry options and more. If you have any questions about the article or would like to schedule a visit, feel free to contact the practice online to find a location near you.