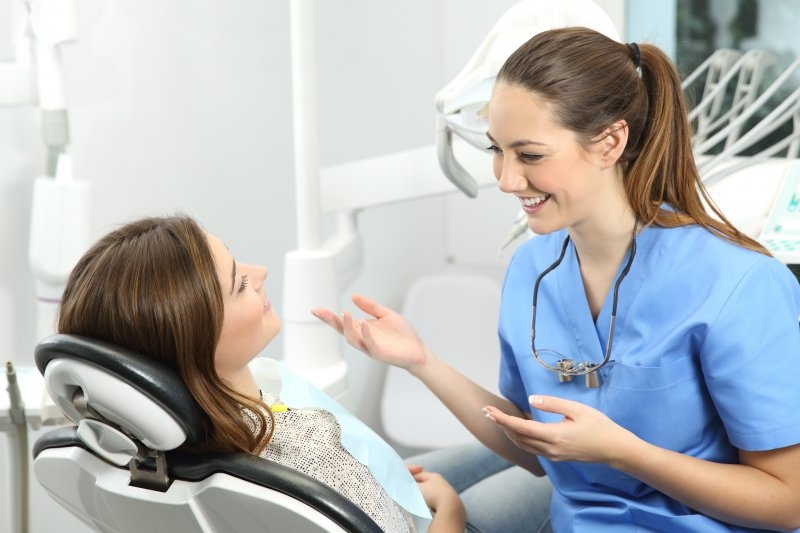 Now that the holiday season has arrived, you might start to feel a pinch in your wallet. If you like to buy gifts for loved ones, you may begin to wonder if you should cancel any upcoming dental visits to save money. However, scheduling routine appointments with your dentist can make it easier on your bank account in the long run. Read on to learn four ways you can save money with a dental visit in Danville!
Prevent Oral Health Issues from Growing
One of the main goals of dentistry is prevention. If you forget to clean your teeth, practice bad oral habits, and forego your dental checkups every six months, your gums and teeth can end up at risk of developing problems like decay and infection. Restorative services are much more costly than preventive care, so you'll want to visit your dentist twice a year to make the most of your wallet and smile.
Keep Decay & Infection At Bay
More serious oral health concerns like cavities, gum disease, and infection can end up requiring extensive and costly treatments, especially if the issues advance over time. Visiting your dentist early on can be the difference between needing a regular filling and having to pull a tooth. That's why you must receive the necessary restorative care when your dentist first recommends getting it.
Avoid Dental Emergencies
During your routine checkups and cleanings, your dentist will thoroughly monitor your mouth to check for underlying problems like decay, cavities, damage, and inflammation. If you don't visit, you'll have a higher risk of allowing issues to go unnoticed until they're urgent situations. With preventive care, you'll significantly lower your chances of experiencing a costly dental emergency later on.
Make the Most of Your Dental Insurance
You should remember that most dental insurance plans will reset at the beginning of the calendar year. If you haven't scheduled your second checkup and cleaning, then you might leave valuable dollars behind. Be sure to make the most of your benefits by seeing your dentist before the end of the year, especially since preventive care typically receives 100% coverage.
If you want to save money, the last thing you want to do is cancel your dental appointments. Prioritize visiting your dentist, and you'll be sure to make your smile and wallet happier in the long run!
About the Author
Dr. Albert L. Payne earned his dental doctorate from the Virginia Commonwealth University's Medical College of Virginia School of Dentistry. He's also a member of numerous prestigious organizations such as the Danville Regional Dental Society and the American Dental Association. He provides a wide variety of high-quality and comprehensive services, including dental checkups/cleanings, gum disease therapy, fillings, and oral cancer screenings. If you'd like to schedule an appointment, visit his website or call 434-793-4116.