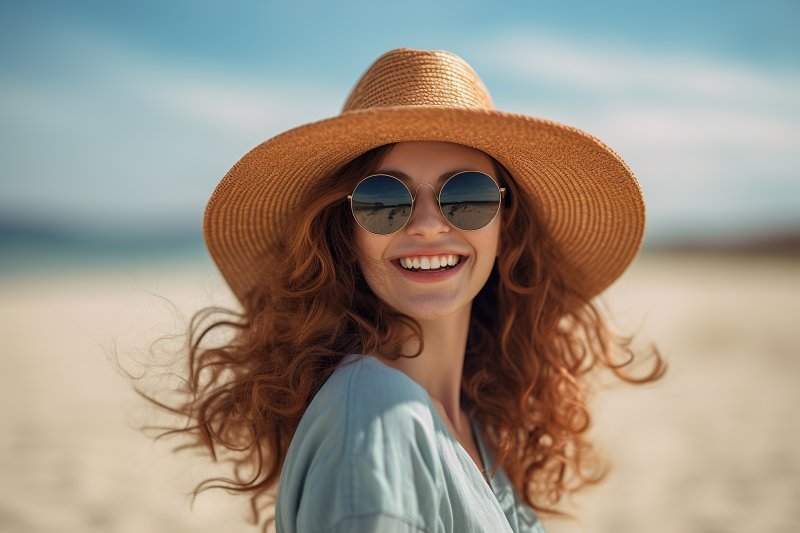 During the summer, the heat often makes it unbearable to do anything at all. The bright side is, with less going on it can be the ideal time to start Invisalign treatments. This easy, hassle-free way to straighten your teeth is virtually invisible, involves no pointy wires, and boasts a 96% satisfaction rate. Read on to learn more about why these hotter months can be the best time to start realigning your smile.
How Invisalign Works
First, your dental care provider takes impressions of your bite and creates a treatment plan. You receive a set of clear aligners (also called trays) that are to be worn over your teeth for 20 to 22 hours a day. The last two to four hours, the trays are removed for eating and hygiene. As weeks pass, you move from one tray in the sequence to the next, gradually realigning your teeth into a better, more visually appealing arrangement.
Summer Is on a Relaxed Schedule
Come September, you're going to have to deal with the return to school. By October, you're going to start worrying about the holidays. By December, the holidays will be in full swing. Then in the spring things are going full speed until June hits again. In the summer, the world doesn't have much to work around other than a few three-day weekends. You'll have more freedom to schedule your dental consultations at convenient times. Best of all, Invisalign is great at accommodating travel plans.
Invisalign Doesn't Get in the Way of Your Summertime Fun
When you're on vacation, you'll likely want some photographs to commemorate the experience. Imagine yourself at the Grand Canyon, an amusement park, or some often-dreamed-about exotic locale… and then imagine your smile full of braces. If you were wearing Invisalign instead, no one would be able to tell because its clear aligners are virtually invisible.
Invisalign is Great for Summertime Snacking
Then imagine yourself at the barbeque with corn-on-the-cob, chips and dip, and all the traditional summer fare spread out on the table… but you can't enjoy it all because you have braces. Invisalign clear aligners are to be removed when eating. This means that when it's time to chow down, you pull the aligner out, chow down, and clean your teeth before you put it back in.
By starting Invisalign in the summer, you'll have time to adjust to wearing trays before school starts and work goes back into full swing. Best of all, you might very well finish the process and have straight teeth for all the barbeques and photographs next summer. If you're thinking about Invisalign, there's no time like the present, and there's no present like the summer!
About the Practice
Danville Dental Associates first opened in 1976, and ever since then, it has brought the highest quality dentistry to the people of Danville and Chatham, VA. With twelve dentists at seven convenient locations, the practice provides comprehensive services for patients of all ages. Services include preventative, restorative, cosmetic, emergency, and pediatric dentistry, traditional orthodontics, Invisalign, dental implants, and sleep apnea therapy. If you're curious about starting Invisalign this summer, contact our Airport office online or at (434) 799-5097.