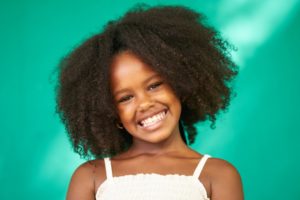 The desire to have a perfect smile is not something that is selective to adulthood. Children are just as aware of their flaws and want to make improvements, but they don't want to endure the burden of wearing bulky metal braces. This is one of the reasons that Invisalign has become so popular, but your dentist of Danville warns that this may not be the best alternative for children between the ages of 7 and 11, because they have not gotten their permanent teeth. But thankfully, there is another option that you'll learn about as you continue reading.
An Alternative to Traditional Braces for Children
Using an amazing new technology that utilizes digital scanners, computer software and 3D printers to make customized clear plastic trays, Aligners are perfect for young children. Unlike the Invisalign process where all of the trays are made at once, only two to three Aligners are produced at one time to allow for the dynamic nature of a young child's mouth, where a tooth may be lost during the process and require adjustments in the fabrication process.
Other Advantages of Aligners
Along with creating a way for children to enjoy perfect smiles in a more tailored fashion, there are several other advantages to this process, including:
In-Office Fabrication – Because Aligners are custom crafted in-office you can expect even greater quality control and can take comfort in knowing that when there are changes in your child's teeth, they can easily be accommodated.
Cost Savings – Another benefit of in-office fabrication is the decreased cost. You can enjoy the comfort of knowing that your child can have a boost to his or her oral function and self-esteem without "breaking the bank."
Worn at Night – A perk that your child will definitely appreciate is that Aligners are only worn at night. That means that he or she can get straight teeth without their peers ever knowing that the procedure ever took place.
Oral Hygiene – Because they are only worn at night, your child's new appliances will allow him or her to practice excellent oral hygiene, including brushing and flossing at least twice a day.
Shorter Treatment – A final advantage is that this process is usually shorter than the traditional orthodontic route. Your dentist will review your child's progress after the procedure is completed and make a final assessment on whether any additional adjustments are needed.
To find out if your child is a good candidate for this procedure just give your expert in orthodontics of Danville a call to schedule an initial visit, and get ready to have one super excited kid with a perfect smile!
About the Author
Christopher A. Payne, DDS, MAGD received his Bachelor of Science degree in Biology from the College of William and Mary.  He received his Doctor of Dental Surgery degree from the Virginia Commonwealth University's Medical College of Virginia School of Dentistry. He practices at Danville Dental Associates and can be reached for more information through his website.