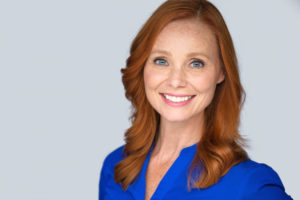 Sleep apnea is a disorder that affects some 18 million people across the United States, many of whom do not realize there is a treatable condition behind their exhausting symptoms. Learning about the warning signs of sleep apnea can help to ensure you receive an effective treatment before you end up wasting time to snoring and lost sleep. Below, you'll find the most common symptoms of this all-too-common condition — as well as where to find sleep apnea therapy in Danville.
Watch Out for These Warning Signs
The most common type of sleep apnea is obstructive sleep apnea (OSA) which occurs due to a blockage of the flow of air from the lungs through the windpipe. Without the oxygen it needs to survive, the brain sends out an emergency signal for the body to wake up. This frequent sleeping and waking cycle will result in several apparent warning signs — take heed if you notice them in you or your partner.
Loud, chronic, persistent snoring

Frequent waking throughout the night after a period of not breathing

Waking with a gasp or start

Dry mouth or sore throat in the morning

Daytime fatigue

Nighttime teeth grinding or jaw clenching

Difficulty completing everyday tasks

Other symptoms related to poor sleep
What to Do about Sleep Apnea
If you suspect you or your partner are dealing with sleep apnea, reach out to a professional quickly. Your doctor or dentist may recommend you visit a sleep clinic for a sleep test. This can be performed either at home or in the office — it's an examination that records your vital signs while you sleep. With this detailed information, your dentist can better determine the cause of your interrupted sleep.
You can visit a trained sleep dentist for sleep apnea therapy if a diagnosis is reached. It may come as a surprise that your dentist treats sleep apnea, but as an expert in your mouth and all related structures, there is perhaps no one better to perform this type of therapy.
CPAP has long been the common treatment for sleep apnea, but many patients find this machine to be bulky, noisy, and ineffective. Your dentist may offer an alternative known as an oral appliance, which is a small (and silent!) device that you wear while you sleep. It works by bringing the lower jaw into place and holding it there throughout the night — preventing the blockage that causes snoring and all the related symptoms.
Treatment for sleep apnea may be most effective when it is performed alongside certain lifestyle changes, like losing weight or cutting back on alcohol and tobacco as needed.
Sleep apnea is an exhausting condition that requires professional intervention. If you are experiencing the warning signs listed above, do not hesitate to visit your dentist or doctor to find a solution — and fast! Everyone deserves to enjoy the energy gained from high-quality sleep.
Meet the Practice
The Danville Dental Associates offer sleep apnea screenings and effective treatment plans. To learn more about this condition, its treatment, or to schedule an appointment for the same, you are invited to contact the office by calling your dentist in Danville, Chris Payne DDS MAGD at 434-822-1332