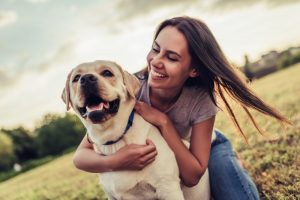 Your gum and teeth health may be more vital than you thought. Your mouth is constantly exhibiting symptoms and clues about your overall wellbeing. When your oral health goes unchecked, it can have a detrimental impact on other areas of your body like your respiratory and cardiovascular systems. While dieting and exercising are good for you, routine visits with your dentist in Danville may be just as important. Read on to learn what the research says and how you can protect your body by fortifying your oral health.
How Is Your Mouth Connected To Your Overall Health?
Your body is home to millions of different bacteria, some harmful, and some good. When you practice good oral hygiene by brushing and flossing daily, you aid your body's immune system and help control the levels of harmful bacteria. When you don't, they can accumulate and cause serious issues such as infections, tooth decay, and gum disease.
Some causes of increased harmful oral bacteria may also be out of your control. When you take certain medications such as antihistamines, painkillers, or antidepressants, it can cause dry mouth. Saliva is vital because it helps rinse away food particles and bacteria and helps neutralize enamel-eroding acids in your mouth.
Recent studies have linked the same oral bacteria that cause gum disease to a variety of other diseases and illnesses. These harmful bacteria release toxins that can get into your bloodstream and travel throughout your body.
What Health Conditions Are Related To Your Mouth?
One in two American adults are affected by gum disease, a bacterial infection of the gums. This oral epidemic has been connected to a variety of illnesses and health conditions found throughout the body, including:
Heart disease
Stroke
Pneumonia and other respiratory problems
Premature birth and pregnancy complications
Diabetes
Alzheimer's disease
Osteoporosis
Because these bacteria attack the body's immune system, it makes it hard to ward off other illnesses. By practicing preventive care, you can take care of your mouth and the rest of your body.
How Can You Protect Your Wellbeing?
One way you can fortify your oral and overall health is to practice great oral hygiene every day. You can do this by brushing your teeth twice each day and flossing regularly. Using antibacterial mouthwash can also help control harmful bacteria and keep your breath minty fresh. By avoiding bad dental habits like smoking, you can keep your smile healthy and bright.
The best thing you can do to catch small problems before they result in impactful health issues is to routinely visit your dentist for checkups and cleanings. As soon as you notice a problem arise, contact them to see if you should schedule an appointment. After all, it's not worth taking a gamble on your smile and overall wellbeing.
About the Practice
At Danville Dental, we offer multiple convenient locations and the services of 12 highly experienced and knowledgeable professionals. No matter what your dental needs are, our dentists have got you covered! With collective decades of experience, you'll feel like you're in the best hands! For questions or to schedule an appointment for a routine checkup and cleaning at any of our locations, visit our website.