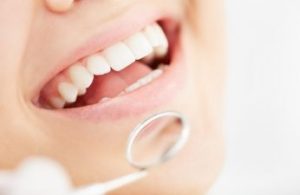 It's hard to believe that the new year is here again (not to mention a whole new decade). While many people try to exercise more or eat better around this time, why not focus on the health of your smile instead? Seeing a dentist in Danville for a checkup and cleaning is an easy way to get a "clean bill of oral health" as 2020 gets underway. These visits only take about an hour but go a long way towards minimizing the dental work you need in the long run. They also contribute to better overall health as well. Keep reading to learn why scheduling a checkup now sets you up for a healthy smile the whole year!
The Many Benefits of Checkups and Cleanings
The president of the California Dental Association estimated that every $1 spent on preventive dental care saves up to $50 on major dental work like dental crowns and root canals. Everyone can agree that lower dental bills are a good thing, but checkups and cleanings provide many additional benefits as well:
You'll keep painful emergencies to a minimum – When a dentist can monitor your oral health every 6 months, they're able to find problems like cavities before they turn into painful toothaches.
You'll have less risk of gum disease (and better overall health) – Gum disease affects an estimated 65 million Americans and is the leading cause of tooth loss. It's also been found to increase your risk for heart disease, some cancers, Alzheimer's, stroke, and even pregnancy complications.
Your smile will look better – With a professional cleaning twice a year, any plaque, tartar and surface stains that you can't remove at home are taken care of. And cosmetic imperfections like chips or cracks are addressed before they can get bigger.
Oral cancer will be detected earlier – When oral cancer is found early, the survival rate is 85%-90%. You automatically get a fast, easy oral cancer screening at every checkup.
How Else Can You Improve Your Oral Health In 2020?
Checkups are designed to evaluate every aspect of your oral health, but what you do at home is also very important. Here are some worthwhile habits to focus on to maintain your oral health this year:
Go back to basics – Try to stay consistent with brushing at least twice a day and flossing once. If you miss a day or two of flossing, just pick up where you left off.
Use the right tools – Experiment with some of the many oral hygiene aids on the market such as electric toothbrushes (which are available at every price point), floss picks, and oral irrigators. For many people, using the right tools makes a world of difference and can make their oral hygiene routine easier and more effective.
Be mindful of sugar – Try to limit how much sugar you have as well as how frequently you have it. For example, sipping on a single soda over several hours can be just as harmful (or more harmful) than having 2 sodas in 45 minutes. Drink plenty of plain water and enjoy sugar-free snacks such as cheese, nuts, celery and peanut butter, etc.
With a checkup and cleaning every 6 months and good oral hygiene at home, you can have a beautiful, healthy smile (and even better overall health) in 2020!
About the Author
Dr. James R. Evans has more than 40 years of experience as an award-winning family dentist in Danville. In that time, he's found that patients who get routine care save time and money in the long run, so he encourages everyone to come in every 6 months. If you'd like to know more about the benefits of regular checkups or have any questions, he can be contacted through his website.