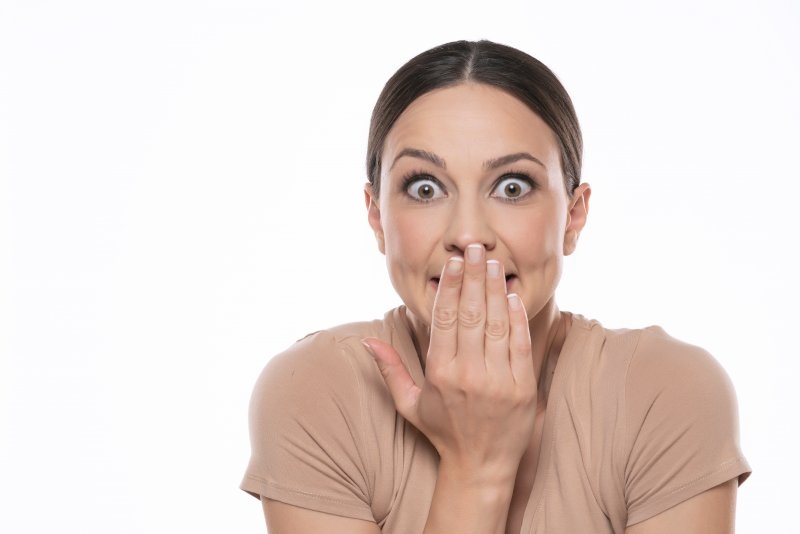 Are you excited about Halloween? Whether you're planning on watching scary movies with friends or going trick-or-treating with the kids, you're bound to get a hold of some tasty candies. While these treats can be fun for the holiday, they can also wreak havoc on your oral health. To avoid any scary complications with your smile, here are several tips from your dentist in Danville that you can practice to maintain healthy teeth!
#1: Choose Your Candies Carefully
While eating candy isn't always bad, it's important to know that some can be more harmful to your mouth than others. For this reason, you'll want to choose wisely about the sweet treats you're going to eat. You'll want to avoid stickier candies, as these can get stuck and allow sugars to stay on your teeth for longer. Try munching on chocolate bars instead, as they're easier to wash away.
#2: Make a Thoughtful Plan
It can be tempting to simply snack on a bucket full of candy all day. However, overindulging in sugary treats can easily make you vulnerable to cavities in no time. To avoid this, try picking some of your favorites (and have your family pick theirs as well) and consider donating the rest. You can even store them somewhere for a later date.
#3: Keep a Schedule for Eating Candy
Instead of casually munching away on candy throughout the day, you should consider enjoying your treats during or after your meals. By chewing your food, you'll increase your saliva production, which can help wash away food particles that could develop cavities later on. Make sure to include healthier snacks in your diet, such as fruits, fresh veggies, low-fat dairy products, and lean protein.
#4: Drink Lots of Water
Water is essential for keeping your body as well as your pearly whites healthy. By drinking plenty of it, you can avoid dry mouth, which could allow bacteria to grow and cause damage to your smile. You can either drink tap or bottled water that contains fluoride, which is a crucial ingredient in fighting against dental decay.
#5: Maintain Good Oral Hygiene
Brushing, flossing, and rinsing your teeth are some of the best ways to preserve their health and avoid cavities. Make sure to clean your smile after you've enjoyed your favorite candy to keep sugar from collecting and settling in your mouth. Use soft-bristled toothbrushes and fluoridated toothpaste for keeping cavities at bay. Visit your dentist for checkups and cleanings every six months to maintain your oral health in the long run.
Don't forget to take care of your smile during the spooky season. Keep the above tips in mind this Halloween and beyond, and you'll be sure to enjoy strong and healthy teeth for many years to come!
About the Practice
At Danville Dental Associates, we are proud to offer high-quality and comfortable services for patients in Danville and the surrounding communities. Our team utilizes the latest technology and techniques so that we can deliver the best dental care you deserve. We provide a wide variety of comprehensive treatments, including dental checkups/cleanings, gum disease therapy, tooth-colored fillings, and root canal therapy. If you'd like to know more about preserving your pearly whites, visit our website or call us at 434-799-8825.